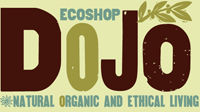 Skip to main content
September 20, 2007 - 3:50pm
It's been a while, and there's no-one in the shop, so maybe it's time for a bit of an update on what's going on here at Dojo.
We've been really busy in the workshop with lots of orders for our own 'Made in Manchester' stuff, especially organic mattresses. It's great to see all those bales of organic wool we bought at the last shearing going down, but we're also hoping we got the balance right - too much and we've got nowhere to put it, too little and we have to wait until next year when the sheep don't need it any more! Plenty to go yet though...
More items that have been in the shop for a while, or we have made initially as one-off orders for people, are making their way onto the site but we always have a bigger range here, so if you are around these parts call in and have a look round. Our shop and workshop are in the same building so you can see a bit of handmaking going on too. In fact, that's why the shop is only open 3 days a week - the rest of the time the work-space sort of spreads into the shop-space and then we have to have a big tidy up before Thursdays. Having said that, we always like to see people, so give us a ring to check we aren't out delivering and call in anytime.
We keep getting asked if we are planning to have online ordering on the site. I guess the questions are really giving us the answer... umm yes, sometime! We are a proper shop and workshop first and the site is our sort of online catalogue at the moment, for larger products we think it's best to take time making sure people have a chance to talk through orders to choose the right thing, but we may start soon with some of the smaller items and see how it goes, no rush.
So, it's back to hammering and stitching to the sound of Oh Brother, Where Are Thou?...