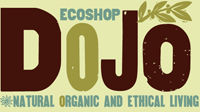 Skip to main content
December 18, 2010 - 11:42am
I'm writing this on our last shop day of the year. The woodburner is chomping away at a rapidly diminishing pile of logs and through the back window the buddleia is bowed with snow. Orchestra Baobab are bringing a welcome sunny blast of tunes from the workshop.
All our manufacturing slots are full now so we can't fit in any more bespoke orders like mattresses and futons, but we have one more despatch day for other items (Tuesday 21st December), although stocks are quite low after a Christmassy rush. We will be completely closed from then until the shop and workshop re-open on 7th January 2011. Although we can't make up any goods until then we are already starting to pencil orders of mattresses and futons into the workshop schedule in the new year, so if you do know that you want something sharpish then it is worth letting us know by email before then.
In the meantime we'd like to wish everyone a warm festive time and a bright 2011!