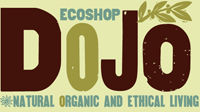 Skip to main content
June 17, 2010 - 9:32am
We've been open again for a couple of weeks since our annual shutdown and we're just starting to catch up and get in the swing of things after our camping trip to Portugal. The sewing machines are humming and mattresses and futons are rolling out of the workshop again. But we're missing those starry nights already and we have a mini reminder planned. We've organised a camping and walking weekend in Wales with our aikido club. This weekend! The timing's not so great, so close to our last trip, but for one reason and another this was the best weekend. And it's shaping up to be a sunny one too...
So, we will be closed Friday and Saturday 18th and 19th of June. The workshop and the shop. There'll be no-one taking phone calls or emails.
We've had this date on our site for a while - if you take a look at the 'Contact Us' page you'll see where we list any planned closures. Always worth taking a peek at if you are thinking of making a special journey to visit us.