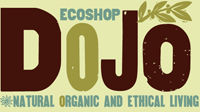 Skip to main content
October 6, 2007 - 9:41am
We are often asked why we started our business - how did we jump from biochemical research to making futons and mattresses? Sometimes we can't remember all the reasons why we changed direction 17 years ago. Some answers stand strong and rooted as they ever were, some we just laugh about (what was that about taking more time off...) It wasn't a calculated decision, we didn't have a business plan - which is probably a good thing because there were never going to be any numbers that added up anyway. We just knew we wanted to do something that involved proper hands-on making stuff, so we could make things we thought were great and couldn't find anywhere else. Something special that could be made from straightforward, natural materials like wood and cotton, and wasn't an occasional extravagance but something that would be used all the time as an essential everyday item. Something that, if it was good, could make you feel good too. We couldn't think of anything much more important than a sound night's sleep, so that's how it started. And although we now stock all sorts of lovely eco goods, our hardworking mattresses and futons still sit right at the heart of what we do.
E-mails like this remind us why we took the long way round...
hi there,
just wanted to say thanks for the mattress. it is wonderful and i have
been sleeping so much better. i even wake up feeling less pain than i felt the night before; that is a first for me!
thanks again.
...and why we are still enjoying the view!