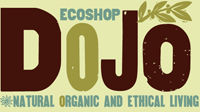 Skip to main content
March 25, 2010 - 12:53am
We will be closed over Easter from Wednesday 31st March, reopening on Tuesday 6th April. Time to get out and enjoy the daffodils!
Hard on the heels of Easter is our annual shutdown - we will be closing for May this year as we are heading off camping in Portugal for a month. This means that we are starting to plan our manufacturing schedule for before and after our shutdown. At the moment we are working on an approximately 10 day lead time but if you know that you will be wanting to order for delivery before May, or just after when we reopen, then it's best to let us know soon so we can make sure everyone gets what they need when they need it! It does get very busy coming up to when we close and orders start to be booked in for completion when we return.
We'll post exact closure dates after Easter.