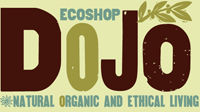 Skip to main content
November 26, 2013 - 1:25pm
And our little workshop is filling up with orders!
We are fast approaching our Christmas/New Year shutdown and the time frame for completing orders before Christmas is narrowing. Whilst we can usually make up items super-quick if necessary, the carrier's ability to deliver at such a busy time is more limited. We have been busier than ever this year, so if you are hoping to order a mattress or futon for delivery before Christmas then please contact us as soon as possible.
The last open days for coming into our shop this year are going to be Friday 13th and Saturday 14th December. We will then be closed until the new year.