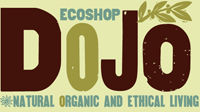 Skip to main content
December 1, 2012 - 1:00am
Frost on the inside of the workshop windows this morning reminds me how fast we're heading to proper winter and that means we don't have too long to go now until our End Of Year - Beginning Of Year shut down...
This year the very last day we can send mattresses and futons for delivery before Christmas is Thursday 20th of December. So, if you want something made and delivered before we close, make sure you get your order in as soon possible - we are really getting quite busy now as the Christmas deadline approaches! We will do whatever we possibly can to fulfil all orders, we often find ourselves working evenings at this time of year, but in the end the limiting factor may well be that we run out of fillings as most of our suppliers only take orders until the middle of December. Our little workshop will be stuffed full of wool, coir and latex, but when it's gone it's gone, until 2013 of course... We already have orders on for the beginning of next year, so if you need something in early January then it is worth letting us know before we close.
This year we are closed from Friday 21st December until Tuesday 8th January. The first shop day of 2013 will be Friday 11th January.