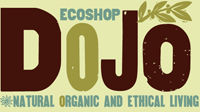 Skip to main content
June 3, 2011 - 5:12pm
DojoEco is back from holiday! We started back in the workshop today and our shop is open 10 - 5 as usual Fridays and Saturdays. We opened up the back doors of the workshop today and let the sun flood in - Manchester is going to be the hottest place in the UK today! Joy!
We have had a fine time camping in Italy for a month and found great food (and espresso!), people, architecture, landscapes, beaches, history and hiking. Highlights were Elba and Genoa. Elba, where we stayed for 12 nights and spent most of that time exploring the island on foot as it's small enough to walk from one side to the other and much of it is a national park with a comprehensive network of hiking trails. Genoa for its contrast of vibrant city buzz and labyrinthine old quarter - the largest medieval city in Europe.
People often ask us how we can take a month off and it's true, it does take quite a bit of arranging, lots of extra work beforehand and some patience from customers too, but it's wonderful to have the chance to deeply unwind, dream and idle and come back with fresh perspective and energy - long may it last!